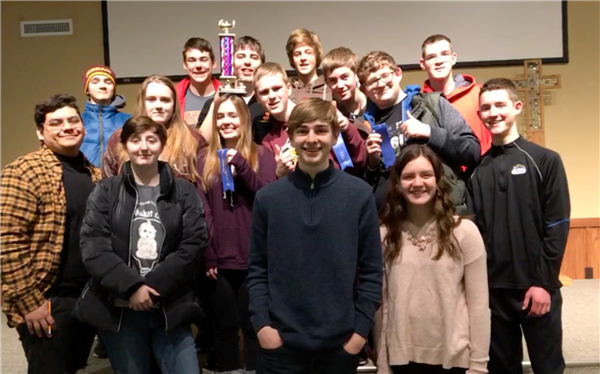 WHAT IS KNOWLEDGE BOWL?
Knowledge Bowl is an academic competition and Jordan High School participates in across much of central and southern Minnesota. Knowledge Bowl offers great opportunities to strengthen your academic abilities and it is a real plus on your academic record. Team organizing starts in October/November.

Practices:
Practices (starting before winter break). Practices are usually during SNAP, but we are flexible when trying to adjust to everyone's busy schedule.

Competition:
Competition is January to April. Meets are held during the school week. We try to schedule on non-school days so missing class is at a minimum.

Eligibility:
Grade 9-12 are eligible to be part of Senior High Knowledge Bowl.

WATCH THE DAILY JHS BULLETIN FOR MORE INFORMATION IN THE FUTURE!